Our Team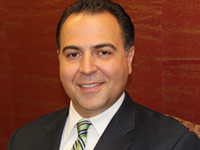 Greg K. Garabedian, President, Wealth Manager
Greg helps clients pursue their financial goals by serving them in the areas of retirement, investments, estate planning, insurance, and life planning.  Since 1993, Greg has been providing financial advice to clients with his personalized approach to wealth planning, accumulation and preservation.  Greg works with his clients in helping them preserve their assets while helping them keep up with inflation and working toward maintaining their standard of living.  You will find Greg's extensive knowledge beneficial to your planning needs.  Greg lives in Pasadena with his wife Veronica and their two beautiful children, William and Catherine.  Greg enjoys spending time with his family, playing golf, collecting wine, traveling, and reading. Greg K. Garabedian is a Registered Principal with and securities are offered through LPL Financial. Member FINRA/SIPC.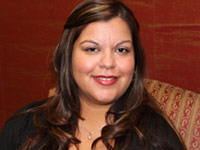 Elisia Martinez-Cano, Director of Client Services
Elisia has been with Garabedian Wealth Management Group since June 2006. She brings a wealth of experience in office management, as an Executive Coordinator and Director of Client Services. What clients appreciate most are Elisia's positive attitude and dedication to meeting their service needs. Clients love her and we know you will too. Elisia grew up in Arcadia, CA and moved to Pasadena in 2000.  Elisia was married in July 2011 to Rick Cano. Her hobbies include reading, cooking, going to the movies and spending time with her three nieces.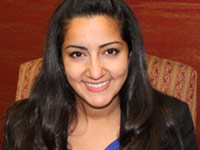 Talin Astourian, Director of Marketing
Talin is a graduate of the Art Center College of Design and Creative Director for REINC Design, a marketing and branding consulting service. She specializes in collaborating with business owners to develop inspired branding messages and marketing collateral that seamlessly connect customer to company. Talin is a poet and jazz musician who enjoys running, yoga and learning languages. Neither REINC Design nor Talin Astourian is affiliated with LPL Financial or Garabedian Wealth Management Group.